Stephanie Seabrook Hedgepath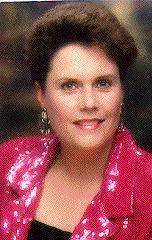 Or as I have been described - the dog lady with three names! I was born and reared in Charleston, South Carolina and moved to the Columbia area in my mid 20's. I was trained as a Respiratory Therapist and came to Columbia to become the head of Respiratory Therapy at a county hospital. After moving to Columbia (with three German Shepherds) I met and married Jim H. Hedgepath in 1972. I started showing dogs in 1969, so when Jim married me, he knew what he was getting into! Jim and I have two children, Patrick, born in 1974 and Leah, born in 1978. We also presently have six Pembroke Welsh Corgis (Cathy, Merry, Marian, Shane, Kirsten and Anna), one Pomeranian (Cricket - or as he would prefer to be called, "His Royal Highness"), one German Shepherd (Chance), one Golden Retriever (Drummer) and one Chow (Ginny). Jim and I live in the countryside near Pelion, South Carolina on eleven acres. We have been here since 1973 and love the country life.

Since our marriage, Jim and I have always preferred to work together. When we first met, Jim owned a pet shop which we operated together for several years. I was still working in the "real world" as the Clinical Coordinator of Respiratory Therapy for Midlands Technical College. We really enjoy each other's company and have had no problem over the years being together 24/7 (daughter Leah's teenage code for 24 hours a day, 7 days a week). Jim has an incredible sense of humor and has kept me laughing all these years - through good times and bad. About the only things we don't do together are fish and show dogs. Jim loves to fish off shore. I'd rather show dogs, though that is tapering off somewhat, as I am now approved by the American Kennel Club to judge all of the dogs in the Herding Group and it is impossible to judge and show at the same time! We both love to garden. My special area is the roses, Jim's is the vegetable garden. Everything else in the garden we do together. We spend a lot of our time in the flower gardens surrounding our house - it's our favorite thing to do. We are both certified scuba divers and have been fortunate enough to dive in various locations around the world: the Bahamas, the Florida Keys, Hawaii, and the Great Barrier Reef off of Australia. We also enjoyed river diving in SC, but haven't done that in a few years. Jim is the real reason that Pegasus Originals has become the company that it is. I'm just the designer, he really runs the place. He has always had an incredible business sense, though he is self taught - he majored in engineering (among other things) in college.

We are involved in our church - Jim delights in teaching one of the adult Sunday School classes. Our church life is a very important part of our lives as is our relationship with our Lord and Savior, Jesus Christ. We try to put Him first and have found that everything else falls into place after doing that.

Jim and I are both avid readers. I read everything - from historical novels to biographies to dog breed books (lots of dog studying!) I am also a walker. That is my method of exercise, plus I get to enjoy nature in all seasons. We both love to listen to the talk shows on the radio and both of us love music. We even have outside speakers attached to the stereo so that we can listen to our favorite music while we garden.

Of course, I love to create, whether it's in the garden or a painting, or a charted design or a quilt or the living sculpture that is the result of the art of breeding dogs! I feel very fortunate that God has given me the talent to do what I do and I'm very grateful that I can share it with the world. I am a self taught artist, learning through books and by trial and error ( mostly error!) Of course, I especially love animals - all animals, not just dogs. I've been a serious student of animal anatomy and function for as long as I can remember. I put what I've learned to use through my designs and when I judge dogs. Leah teases me all the time because I cannot keep myself from judging dogs - even if I see one trotting along beside the road I feel compelled to evaluate its structure and movement! Animals have always played a large part in my life - first and foremost I have them because I love them and enjoy their company. I started showing so that I could be more involved with my animals (we have also showed cats and horses) and because I enjoyed the social aspects of showing, too. While attending a large dog show recently, I overheard an animal "rights" activist berating those of us who showed dogs. She couldn't believe we would "exploit" the dogs in such a way for "profit". I almost died from laughter - EXPLOIT? PROFIT? There is certainly no big money to be made by those of us who show dogs. Quite the opposite is true, we spend lots of money to condition our dogs and to travel and to show. And the dogs absolutely love the shows. Sometimes I think it is THEM showing US. I have always preferred to spend my money on animals instead of things. The animals give back love and devotion - the things just sit there and gather dust.

While I don't believe in animal rights, I do believe in animal welfare. I am very active in Corgi rescue (other breeds, too - how do you think I got the Chow!) and am on the advisory council to the Lexington County Animal Shelter. I have served on the board of directors for Wings, Inc., a group dedicated to providing horseback riding to handicapped children. I am very active in many dog clubs, presently serving as President of the Palmetto Pembroke Welsh Corgi Club, Inc. I am also a member of the Pembroke Welsh Corgi Club of America, the Columbia Kennel Club, and the Greater Columbia Obedience Club among others.

While the past couple of years have been hard on us as I was diagnosed and treated for colon cancer, I feel that the worst of it is over. Going through the surgery, radiation and chemotherapy has given me a renewed sense of the sanctity of life. I enjoy each day to the fullest and have learned to look at problems as temporary challenges to be overcome. I have come to realize what is really important in life is not centered around the material things that I have or may want, but around the people that I love. (Not that I'd turn down winning the lottery!) I am back up to full steam and am looking forward to creating many more designs for all of us to enjoy. God Bless!

Stephanie

Sign Up For Our Newsletter Below





..................................................................................................................................
Copyright © 1998 Pegasus Originals Inc. All rights reserved

Pegasus Originals Inc.

129 Minnie Fallaw Rd.

Lexington, SC 29073-8226 USA

Phone 803-755-1141 Fax 803-755-1438

Email us