Mildred Hedgepath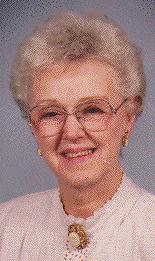 Breezing along in my sixties, my mid-sixties, my thoughts were playing around with the idea of leaving the "workaday" world for the world of retirement where you do all the things you've dreamed of doing when there was time to do them. With closets full of projects begging to be completed, seeds to be sown,books to be read,I never, ever dreamed of exchanging a job I enjoyed very much for a job I didn't even feel I had the ability to do. Then my children paid me the ultimate compliment--Jim and Stephanie asked me to consider coming to work with them at Pegasus Originals. They "needed"me to translate licensed artwork into needlework. There followed much heart searching. Could they handle having Mom around all day everyday? Would it be good for me to be so intimately involved in my grown children's lives? Besides Jim being our eldest son and President of the Company, our middle son, Mark, is VicePresident. God was so good in directing my path. I chose to work with them, trusting I would have the confidence and the ability to do what they felt I could do. So now, nearly five years later I'm so grateful for the decision I made. At this time I entertain no thoughts of retirement. The kids put up with my eccentricities and love me anyway. If I'm away from the office for several days I can hardly wait to get back and see my boys and the rest of the Pegasus staff, and find up what my grandchildren have been up to. It's a great bunch to be associated with, and even though I wear purple occasionally, they don't treat me like I'm old.

Besides enjoying the association so much, I love the challenge of attempting to make the needlework interpretations of Marty Bell's work do justice to her beautiful paintings. To put icing on the cake, I've been able to travel some to help out with Trade Shows,and have had the opportunity to meet some wonderful people along the way. Harry, my husband of 52 years has also been included in some of these trips and fun activities.

All in all, I think I have a pretty good thing going. I spend time with my children, see my grandchildren oftener than I would normally, spend my time doiong needlework, and would you believe it? They even pay me!

Mildred

Sign Up For Our Newsletter Below





..................................................................................................................................
Copyright © 1998 Pegasus Originals Inc. All rights reserved

Pegasus Originals Inc.

129 Minnie Fallaw Rd.

Lexington, SC 29073-8226 USA

Phone 803-755-1141 Fax 803-755-1438

Email us