Harry D. Hedgepath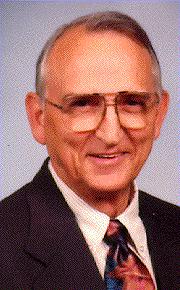 When daughter-in-law Stephanie asked me to take some color photographs of her counted cross stitch dog models seventeen years ago, little did I know how much that simple beginning would impact the lives of the Hedgepath family. Now, seventeen years later, those same cross stitch designs, having been incorporated into a book (DOGS, Collection l), are still the all-time top selling designs in what became Pegasus Originals, Inc. Stephanie's artistic talents along with her love of animals have given her a unique gift to make animals come alive in counted cross stitch. So with these few designs, and a lot of hard work, the Company had its beginning, and at the present time nearly all of our family has been involved in one way or another. Being an architect for many years, this business was of special interest to me as I neared retirement from my profession. With encouragement from the children I began to do some designing on my own, even forming a small "Mom and Pop" company which we call "Designs by Harry D". This has been very rewarding in lots of ways, but since retiring from Architecture four years ago, I have been working in several capacities with Pegasus. I fill in wherever needed--from designing, to charting, to kit production. This has been a great way to spend these "golden years". We have seen our children's business grow from its modest beginning to an enviable reputation in the needlework market internationally, and to be a part of it has been a special privilege.

Harry

Sign Up For Our Newsletter Below





..................................................................................................................................
Copyright © 1998 Pegasus Originals Inc. All rights reserved

Pegasus Originals Inc.

129 Minnie Fallaw Rd.

Lexington, SC 29073-8226 USA

Phone 803-755-1141 Fax 803-755-1438

Email us